Sexual harassment become a one of the main problems in all our world. Everyone is facing
harassment in their own. Someone is abused in office while other in an educational place or
someone in their homes by the relatives. but no one is wanted to talk about this. this is a
biggest fact why harassment or sexual harassment is increasing throughout the world day by
day. Most of the people is did not know they are abusing or assault. Basically, a sexual
harassment is a type of harassment using the explicit or implicit sexual overtones it includes the
unusual touching of someone, crakes an unwanted joke, sexual images, sexual language,
physical content etc.
In sexual harassment it includes many types of unwelcome physical content and things. People
are harassed by the gender identity also. As there is a no concept of mental health in our
society the rates of crimes such as rape, abuse, child abuse and many types of harassment are
coming. Excess use of mobile phones where the teenager or an adult person watching an
unwanted content such as pornography, Porn videos etc. manipulate the person to do this kind
of things.
Many people said girls or women harassed just because of their own attitude and physical
appearance. If a girl Harrses'd they said they can't cover herself properly or wear tight clothes
or those type of clothes that force the man to do it. Victim is a victim it is not responsible for
that so stop blaming her. But our society always judges the victim they can't do anything to give
punishment to one who commits crime. It is the worst reality of our society. Youngers people are at the highest risk of sexual violence.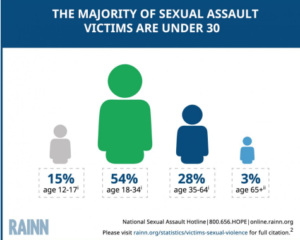 The poverty, provocation dressing, laziness of female dressing of student in schools, male lecturers, poor
system of redress become the main cause of sexual harassment.
Written by: Namrah Asif